Our Products
Shopping cart
Our services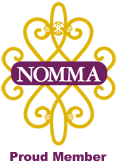 Store categories
Architectural Rod System


Cable Art offers a wide range of Cable Sizes, Constructions and Alloy's.


Ready to install cable rail assemblies.


Products used to maintain your cable railing.


End Fitting Options - Stainless Hardware


Cable Railing Posts


Cable Braces, Drill Guides, etc.


Trellis System


Hand tools used for cable projects.